Who Shot Scott Olsen? Copblock.org published a very thorough and convincing video on the probable identity of the policeman who shot Scott Olsen.
The video's authors, Ali Winston and Jacob Crawford had even managed to obtain police footage of events along with still images that clearly showed that Officer Robert Roche had, on more than one occasion, taped over the number 7 on his helmet, changing it to 35.
The text of this chalk was "Go to Copblock.org and click on the link. Who shot Scott Olsen? Who do you think?" The number 357 was about the clearest thing in the whole picture. He also threw a stun grenade at the people trying to help Scott Olsen.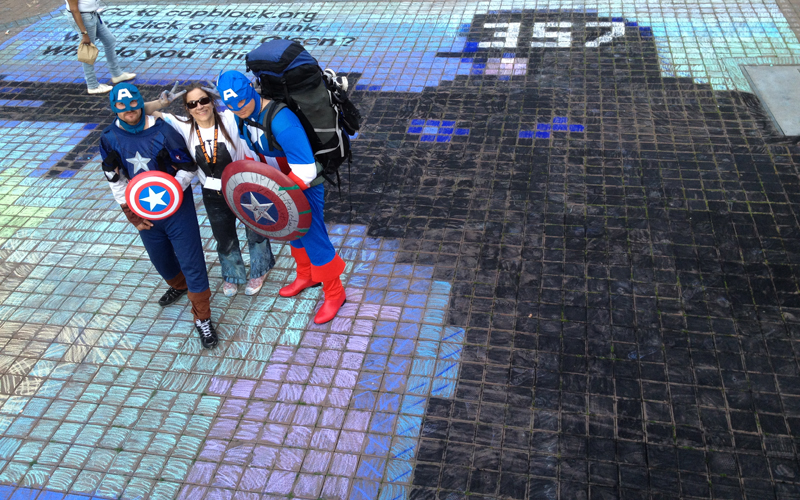 We generally gave people who wanted to do their own thing some chalk, unless we fear running out of a color which has happened. Many of these people like to write things like "Fuck the Police." Jessica wrote "Rober Roche is a "Killer" Cop on the BART elevator wall and OPD came and took a picture of it.