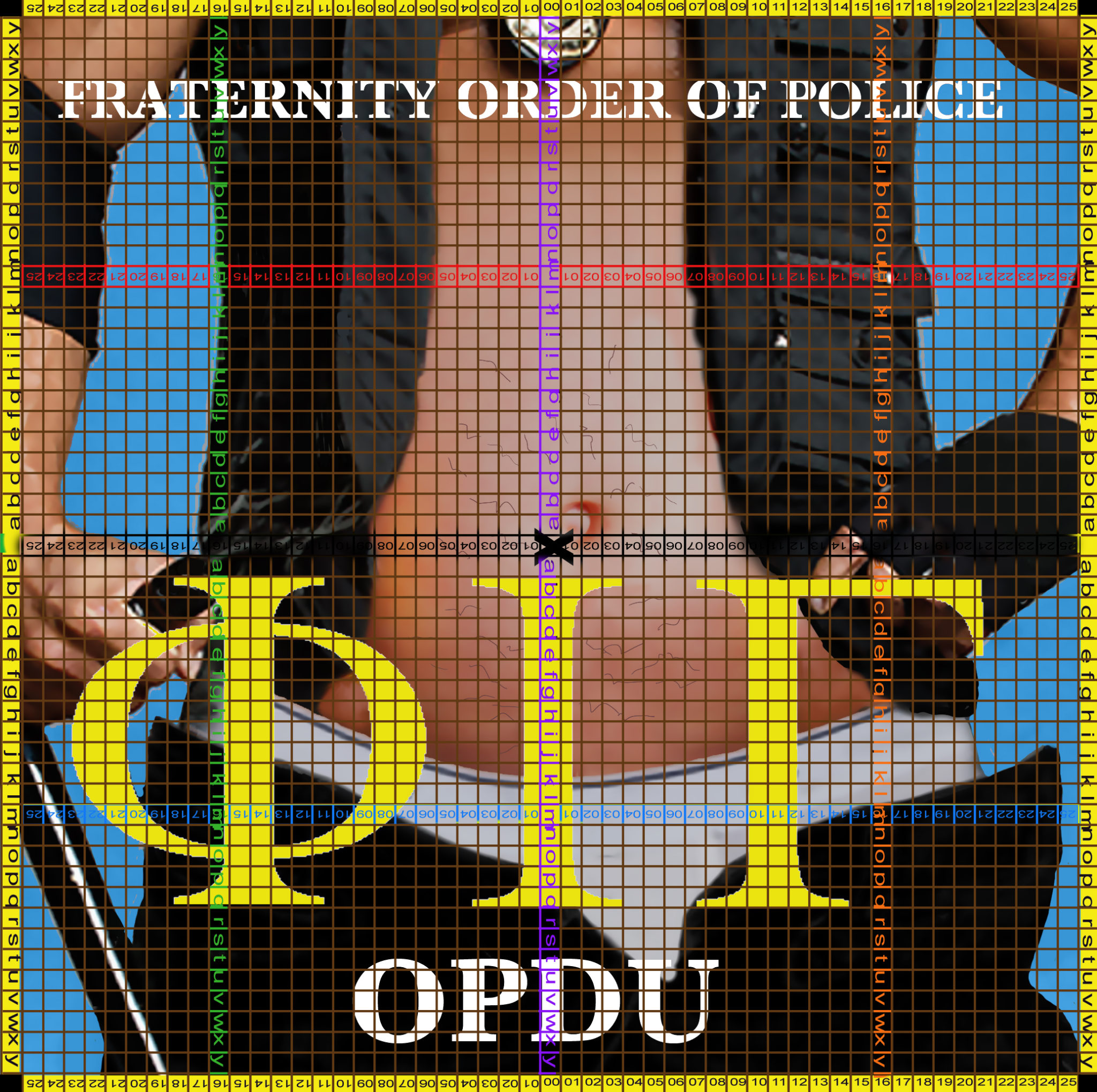 Artwork mapped to pavers
This time we were riffing off of the recent OPD underage
trafficking sex scandal involving dozens police, the fact
that they went through 3 police chiefs in 8 days and the
Mayor's calling them 'frat boys.' They kind of handed us
this one on a silver platter.
I originally had the cop's body be ripped but Dandelion
strenuously objected and so I gave him a beer belly,
which was better. The Greek fraternity letters spell
"PIG." I thought in this case it was deserved. Only the
cops in that particular fraternity though.
Finished chalk