Design: The image was a giant wave with the word "Freakstorm."

Freakstorm is a series of sermons by our friend, Reverend Billy Talen, on global warming. Rev had called and suggested a chalk action together when he and the Stop Shopping Choir aka the Church of Earthalujia, were in Oakland for some other business. I kind of regret not having a "subtitle" that explained the tag-line.
Reverend Billy Talen Preaching
Finished Chalk 
Foxx and Isaac chalking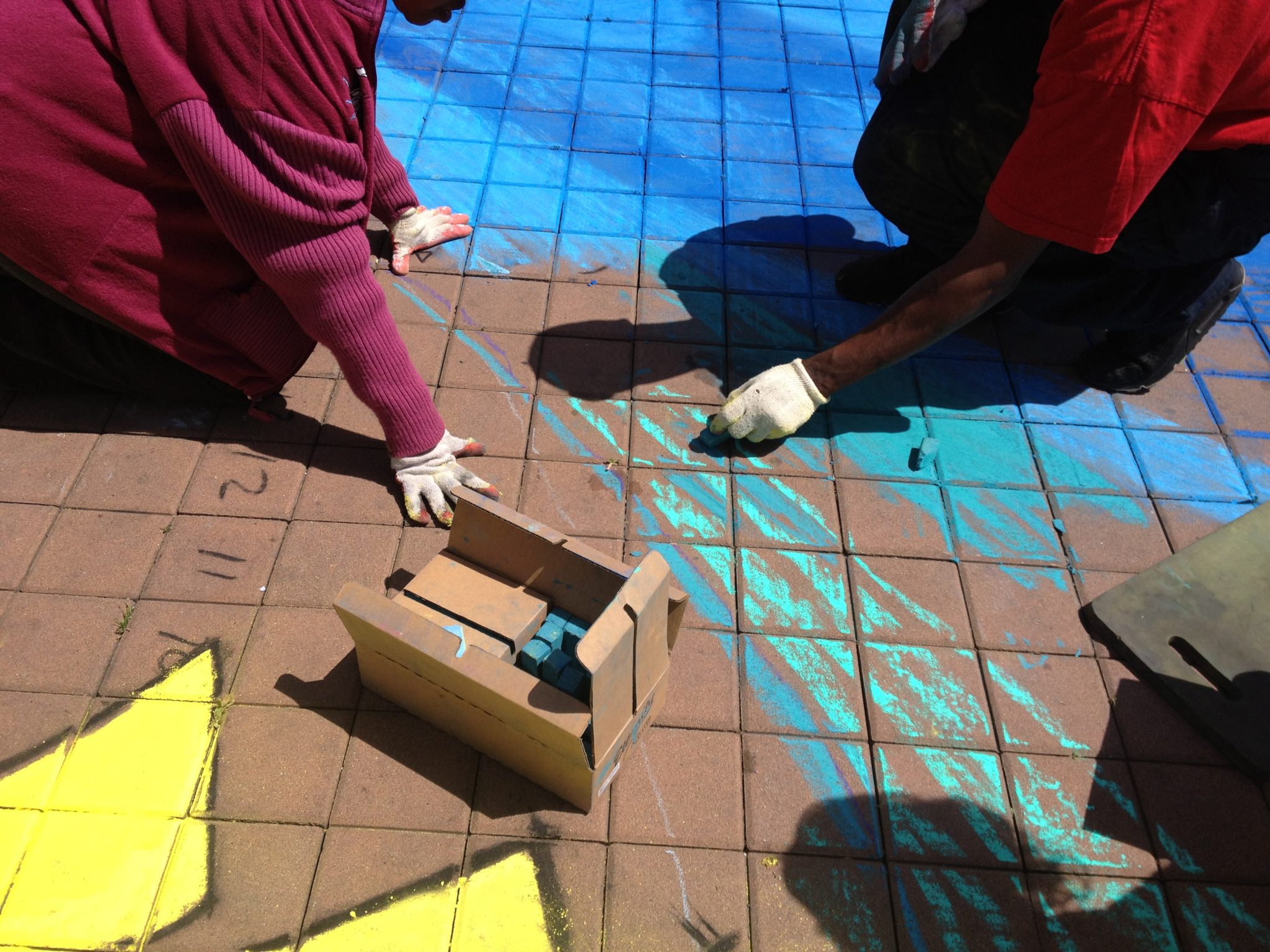 After we finished chalking the Stop Shopping Choir
performed, Reverend Billy gave a sermon and then the
group went to Chase to protest the extinction of the
golden toad.
Exorcising Chase